Telangana almost certain?
K.Chandra Sekhar Rao's interview with Bharka on NDTV was shown again and again.  KCR's speech makes sense if you think on Telangana peoples side. But does he have peoples mandate?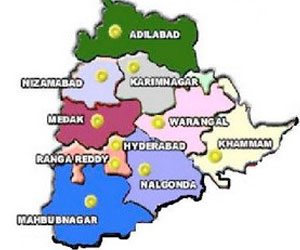 His electoral failures may not reflect Telangana people's desire if any, for a unified Andhra Pradeseh; as most of the parties declared support for creation of Telangana during elections. Some made volte face now. People should know better of the political stances.
So, pro division votes might have got divided, showing poor performance of KCR's party.
But to me division is not so pleasant.